Welcome to Medwin Hospital
One of the top hospitals in Coimbatore offering advanced, reliable, accessible care at a reasonable price. We have taken great satisfaction and pleasure in providing our community with the best care possible for the past 8 years, and we look forward to continuing to do so with the support of our many thousands of patients.
Being one of the early pioneers in Coimbatore's healthcare sector, Our Multispeciality Hospital enables you to receive treatment for your medical issues. You will always receive the greatest care thanks to qualified medical professionals who are experts in their field. The services provided at our multi-specialty hospital are well-liked by the residents of Coimbatore and the surrounding areas. We provide healthcare services in numerous significant treatment departments with modern procedures and infrastructure.
Why choose Medwin Hospital, Coimbatore
Medwin is a single source for complete medical care and is consistently regarded as one of the top locations for both routine and highly specialized medical treatment, procedures, recovery, and rehabilitation.
Echo Cardio Graphy
Computerized X-Ray
Ultra Sound Scan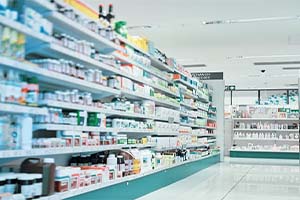 24 Hours Pharmacy
Improved Care. Greater Value. Better Results.
Meet our Doctors
Every Doctor here is most dedicated and laser-focused on making everyday life more healthy for hundreds of people.
Medwin Hospital
2022-12-07T04:50:52+00:00
Anaesthesiology
---
He served as an Assistant Professor in Anaesthesiology for 7 years at Coimbatore Medical College Hospital. Given Anaesthesia for over 50,000 patients in his career. He has vast experience in Laparoscopic anaesthesia.
Medwin Hospital
2022-12-07T04:56:52+00:00
Diabetology
---
Her foremost goal is to educate people with diabetes on self-care and lifestyle modifications so that they can prevent or delay the onset of diabetes related complications and create awareness among the general public about how they can prevent diabetes through their own efforts.
Medwin Hospital
2022-12-07T04:58:15+00:00
Gastrointestinal surgery
---
He had completed his Surgical training in Surgical gastroenterology and Liver transplantation at prestigious Amrita institute of Medical Sciences,Kochi. He has a wide exposure and training in the field of upper Gastrointesinal, HPB and Colorectal surgeries.
Had a surgery on my knee done by Dr. Sudhakar. Very good treatment and the hospital MD.Dr. Venkatachalam gave a very good care. Nursing care is too good , patient friendly and humble. Good & friendly physiotherapist, This is definitely one of the best places for all your healing needs. Definitely I would recommend them for the best treatment. Thanks to the entire management, doctors and the staffs for their kind support.
Anandhan Shanmugam
2022-10-06
Good Service Kind Approach this Hospital staff Dr and all service is Very Good special Thanks for Bharatha priya jenifer and Bhuwana
Hospitality is looking good and treatment is well good... Specially thanks to all Nurses ... 👌👌👌👌👌
Pradheep Pradheep
2022-09-22
On August 13, I admit for hernia problem, I was fear about my surgery by God grace every thing will be happening smooth, which means after the surgery the doctor's attention, Sister's attention is really caring very much, now I alright thanks to Medwin Hospital.
My mom had a knee replacement surgery here. The treatment is so good. Staffs were too supportive and professional. She was able to walk with 2 days.. ofcourse with a walker initially and then without it before the expected time. Thanks for all the good work @medwin hospital! Keep doing the same!
I'm satisfied by your treatment and excellent doctors especially Dr. Venkatachalam and Dr. Thanushuya Sowmya. Good hospital and good doctors treatment and good nusring staffs. I'm comfortable with medwin thank you so much.
Good hospital and good care for nursing staffs anf receptionist. Especially Dr. Venkatachalam and Dr. Sowmya diabetologist treated well us very well for my wife Mrs. Suguna and im comfortable with ur hospital and whole team. Thankyou
Good hospital abd good care for nursing staff. Dr. Venkatachalam sir treated well us very well. Keep it up. Im comfortable with medwin team thankyou 😍
My Periamma got admitted for thighs bone fracture surgery as Dr. Karthick selvaraj patient in medvin. Staffs were so nice and good behaviour . Very kind and patient focused.
Latest News and Events from Medwin
Check out the latest news, events, messages, media from Medwin Hospital and get updates about Medical information.